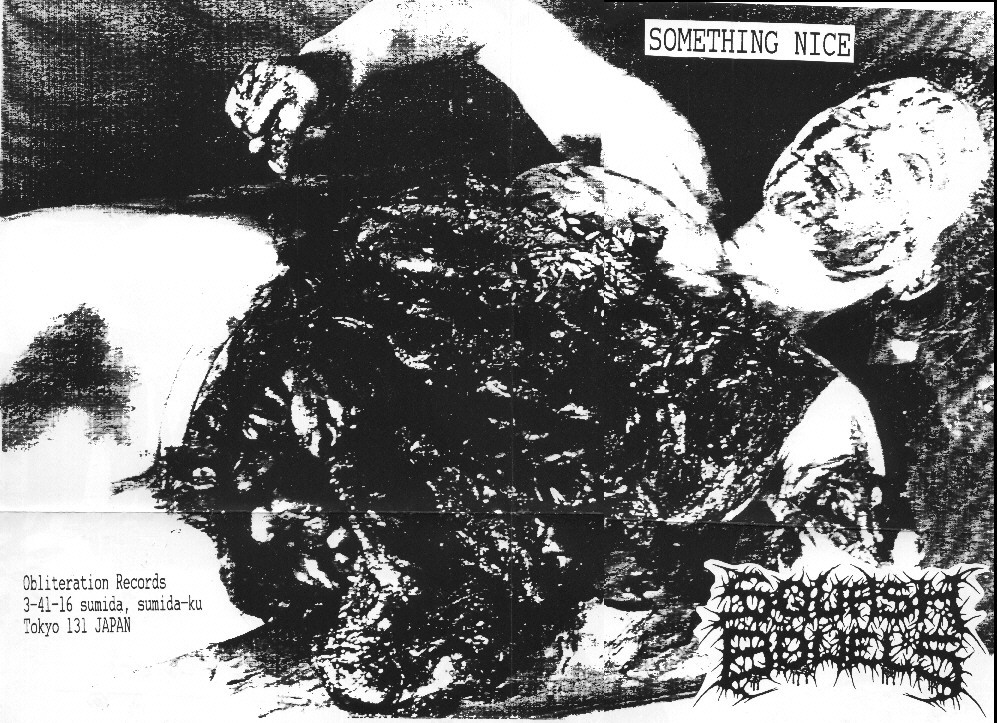 Something nice ep `96
The route of these Polish guys is often in the zines assimilated to this of DEAD INFECTION for some line-up reasons and because they are living in the same place (Bialystok). But even they are considered as the second DEAD INFECTION, I saw both bands live and I tell you it`s not true, far from it, the same comments being written for the mentallity. I would more say that they`re more like DERANGED than anything else, really though. This Ep is another Obliteration Rec. release. 3 new compos and 3 old in the pure vein of grindcore, the recording just suffers of a lot of treeble effects, but the compos are amazing. I love this band. The packaging is Japanese, so with corpse artwork and stuffs like that, disgusting like hell, and lovely offendous to the core, in a green vinyl. I won`t be surprised if they`ll have their first full lengh Cd soon. Only good stuffs are reviewed here, aren`t they?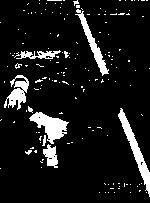 "Dead?!" demo tape
Aaaaarrggggghhh!!!!!! 10 mindcrushing terrible pulverizating songs of voilence and true grind core, without any question. These guys are sometimes acting like DEAD INFECTION: here we are and here we kill. Take it in your face and die!! The title of the demo can be understand as "dead?! are you not already dead?!". If not after the listening of their previous release as the Ep reviewed before I think, so here the sentence. Some of the trax are new and the others are taken from all the releases done before. It seems the demo should have been put out before the Ep on Obliteration Rec. but who fuckin` give a putrid fact to that so incredible is the hurricane of voilence and professionalism to do it? The packaging is in the vein of this used for the BRUJERIA`s inlay cards, so you can imagine how sick it can be. Reality in your face and only that. Their intros are only classic music art or voice deformation, without any effects, believe me I saw that on live in Belgium.Well, so if you aren`t stupid a lot, believe and follow what I said and write them. THE CONTACT OF THESE FOUR EARS BUTCHERS IS SOMEWHERE ELSE IN THE INTERVIEW!!! READ IT!!!
Split tape with INFECTED PUSSY
Well, here`s the opportunity for me to apologize again for the fuckin`long delays I`ve been needed to produce the split tape SQUASH BOWELS and INFECTED PUSSY. Yes, the mail office from Poland broke the master Cd I sent them but the sound wasn`t perfect on it for the first time. Only shits happened for this first try. That`s my own and only fault. Just can present my poor excuse. Here are 7 songs of pure intense gore grinds blasting everything with a great recording, you can have on the tape named before and it`s not because I am on it, but this release really kills. I`m impatient to listen to their split Cd with the other killers of MALIGNANT TUMOUR. Take it in your face and be disfigured to the point even you won`t recognize yourself in the mirror.